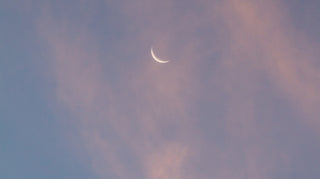 We are all goddesses of the moon
Connecting you with your inner goddess
Inspired by Selene, the ancient goddess of the moon, we aim to bring calm to every phase of your day. Our one-of-a-kind products are designed to help you destress, unwind, and find your center through mother earth's finest natural elements. We are vegan, gluten-free, cruelty-free, and preservative-free because goddesses don't settle for anything but the best.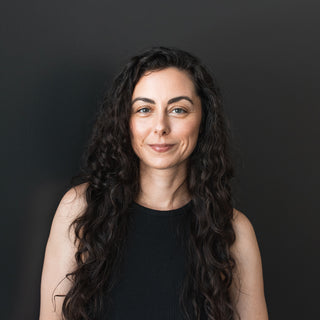 Meet the founder
My journey with CBD started several years ago. After losing my favorite person in the world (my Grandmother) to Leukemia, constant anxiety seemed to affect my every day. Chronic pain would soon follow from a traumatic back injury, and I was left with regular panic attacks and daily doses of acetaminophen to manage it all. Doctors repeatedly tried to prescribe painkillers and pharmaceuticals, but I knew there had to be a better, more natural solution for my body. I was right.
A few years ago, a good friend introduced me to CBD. For the first time, I found true relief without any nasty side effects. Soon after, I discovered the power of adaptogens and their history in Chinese and Ayurvedic healing traditions for centuries. I knew that if these amazing plants could help me and my lifelong struggle with anxiety and chronic pain, they could help others, too. 
And so, Selene was born.
Staying true to the elements that brought me so much relief and healing, Selene remains committed to creating sustainably-sourced products with the highest quality ingredients and giving back to the natural and social world in which we live.
If you have any questions about our products or just need a chat, DM or email me.

To wellness and high vibes,
Francesca
Committed to social good
Each quarter, Selene donates a portion of its sales to a different social good organization committed to:
Environmental responsibility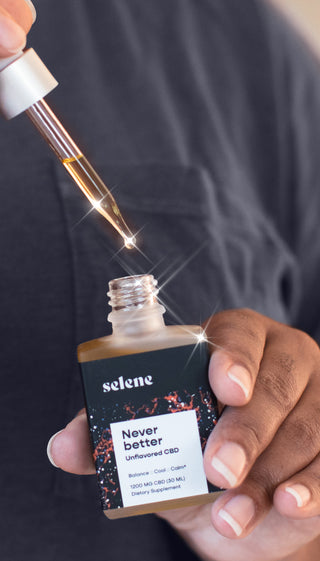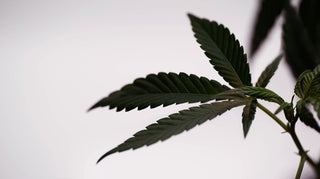 Sourcing and sustainability
Third-party lab tested
All Selene products are third-party lab-tested to ensure purity and potency.
Women- BIPOC-owned and operated
We are proud to work with hemp farms and ingredient suppliers that are either woman- or BIPOC-owned and operated.
Sustainable
We believe in making all of our products 100% sustainable: from the hemp farms we source to the packaging our customers receive in the mail. We're also committed to giving back to the environment through regenerative farming. The farms we collaborate with use modern (earth-loving) technology to "regenerate" the soil: putting nutrients back into the ground, cleaning the air, and improving the impact that we have on the earth. Our glass bottles, product boxes, and mailers are fully recyclable.
Organic
The majority of our ingredients are grown organically, without the use of pesticides or harmful chemicals. Every product on our website clearly lists the ingredients you'll find inside—because you deserve to know exactly what you're putting in and on your body.